RT
Republican Congresswoman Marjorie Taylor Greene believes that the Marjory Stoneman Douglas High School shooting in Parkland, Florida, was a "false flag" operation.
In newly surfaced Facebook posts from May 2018, the Georgia politician questioned why Scot Peterson, the disgraced cop who infamously stayed outside the school during the attack, was receiving $8,702 per month in a state pension.
Several people responded to the post to claim that the pension was a payoff. Greene expressed her agreement with the comments, including one which read: "It's called a pay off to keep his mouth shut since it was a false flag planned shooting."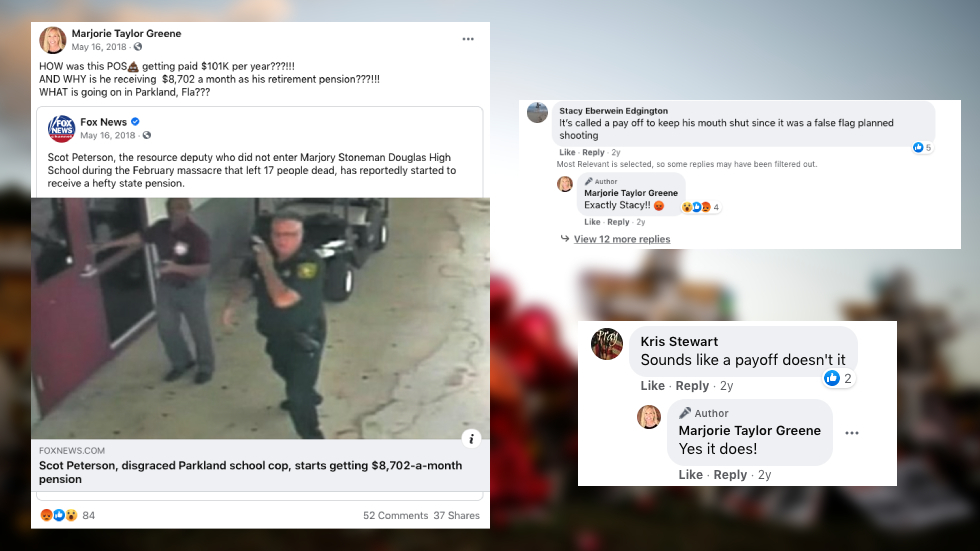 © Facebook
The February 2018 massacre at the Florida high school claimed the lives of 17 students and staff. It sparked a widespread push for introducing new gun control laws. The shooting has also been the subject of numerous conspiracy theories, including claims that it never happened and that the students were crisis actors.
Greene's controversial comments were met with a wave of condemnations, including from politicians, officials and families of the victims.